Trailer Station of Madras
We are proud to offer a wide selection of trailer brands and models to match your specific needs and budget. We are eager to help you make the best decision.
Contact Us Today!
Reach out today to have a Trailer Station representative guide you with our products and pricing options
Trailer Station of Madras, Oregon
317 Hall Road, Madras, OR 97741
Open Mon-Sat 8:30a – 6:00p, Closed Sunday

(Summer Hours until Nov. 28th)
Open Mon-Sat 8:30a – 5:00p*, Closed Sunday  (*Call ahead after 4:30p, Winter Hours until Feb. 27th)
Number 1 Trailer Provider in Madras, OR
Welcome to Trailer Station of Madras, the number one trailer provider in the Madras, OR area. We offer a wide variety of high quality trailers for businesses in need of a reliable way to transport cargo and equipment. Our trailers are built with an enormous amount of functionality and capability, making them ideal for all your trailer needs. We offer a wide variety of products such as Dump Trailers, Equipment Trailers, Tilt Trailers, Utility Trailers, Gooseneck Trailers, and Cargo Trailers. Thanks for choosing Trailer Station of Madras as your go-to trailer provider.
Brands we hold at Trailer Station of Madras
Trailer Station USA is the largest independent trailer dealership in the USA, serving Madras with the very best quality trailer brands for several years. Our ultimate one stop destination of high quality trailers brands consists of Dura-Haul, Summit Trailers, Southland Trailers, Big Tex Trailers, and IronBull Trailers.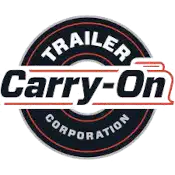 What our customers say about us

These guys are terrific! Prices are the lowest anywhere and they had what I wanted. Very thorough safety check before delivery and pleasant to deal with. Bought a Southland dump trailer, and the whole process was painless.

Fabulous, helpful staff. We've bought two trailers now and will be going back for a 3rd. Best prices we have found! Thank you Trailer Station.

We have gotten 2 trailers from here. The second time has been during Covid19 and they went over and beyond to bring us a trailer even delivered on a Sunday. Great staff and amazing products. Will continue to use and recommend for any trailer needs.

They got me on the road with the right trailer at the right price! They kept the yard open to make sure I got what I needed! I would highly recommend them to anyone!
Our variety of top-quality trailers
Utility Trailers in Madras
Utility trailers hold materials and equipment that keep businesses moving forward in their day-to-day operations: supplies that can be brought to a job site or hauled away from it. Utility trailers come in all shapes and sizes: some may carry building materials while others might transport heavy machinery. There's even a type of utility trailer called an open deck. Open deck utility trailers are designed to carry equipment such as backhoes that may be too big and bulky for other types of utility trailers. Utility trailers come in different sizes: take a look at all our available options on our website today!
Enclosed Cargo Trailers in Madras
When you need to transport goods from one place to another, an enclosed cargo trailer from Trailer Station of Madras should be considered. When you transport goods in an enclosed cargo trailer, you can be sure that they will stay safe and dry. This is perfect for transporting items that may be sensitive to the weather or that need to be kept secure. Enclosed cargo trailers also offer a level of security that open trailers cannot provide. With an enclosed cargo trailer, you can rest assured knowing that your belongings are safe and sound while on the road.
Cargo trailers for sale at Trailer Station Madras come in different sizes, so you can choose a cargo trailer that's best suited to the size and weight of your cargo. Cargo trailers are available at Trailer Station of Madras by the day or by the week!
Gooseneck Trailers in Madras
Gooseneck Trailers Gooseneck trailers are used primarily for hauling heavy farm equipment – plows, tillers, cultivators, balers and more. Goosenecks trailers offer a number of benefits: they make it easier to tow large loads easily down the road because they help maintain a level, horizontal position. Goosenecks are available at Trailer Station of Madras.
Dump Trailers in Madras
Dump trailers are used for hauling and dumping bulk materials such as gravel, mulch, dirt and more Dump trailers typically have a hydraulic liftgate that can be raised and lowered. Dump trailers are available at Trailer Station of Madras with a variety of size options to choose from!
Equipment Trailers in Madras
Equipment Trailers provide a smart and easy way to haul equipment for construction jobs, farms, ranches, and other industries Equipment trailers improve work efficiency by allowing workers to transport heavy tools and hardware without having to load them into a truck or car. Equipment trailers are very compact as well as durable and come standard with side rails – perfect for securing loads. Contact us today and have our Trailer Station of Madras Representative walk you through our huge selection of high quality trailers.
Trailer Financing in Madras
Regardless of your trailer needs, Trailer Station Madras provides the trailer financing in Madras that is tailored to fit what you need. With our trailer financing from Sheffield Financial, our customers in its surrounding areas will find the funding solution they are searching for. For more information about our financing options or for any other questions you may have about Trailer Station of Madras, fill in the form and we'll have a Trailer Station of Madras representative reach out to you and satisfy your trailer needs.
Subscribe to our Newsletter